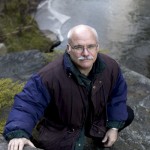 Now is the chance for avid travelers to listen to Dr. Stewart Bitkoff live!
Tune in today from 2 – 3 pm, for his guest appearance on Progressive Radio Network's Godspeed Institute Radio Show, with hosts Carol and Michael Hallunbaek.
He will be discussing "The Path of the Spiritual Traveler in Everyday Life" and his new book Sufism for Western Seekers.
To tune in visit Progressive Radio Network, and click on the Listen Live Button – you won't want to miss this!